Stellar Flute Sitka G
This lovely Sitka spruce flute is made out of a soft wood so it would be a good idea to make or buy a carrying case to keep it safe. It is small enough that most people can easily hold it and reach all of the fingering holes. This is our most popular key.

The key of G is a medium sized flute, 23 ½ inches long.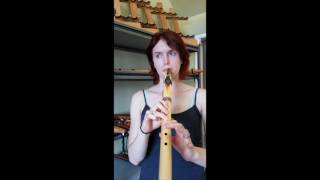 Video ukázka